Mixed media artist David Zimmerman maintains a sense of discovery and adventure in creating fluid, luminescent works that present a unified beauty in a combination of elemental congruence and figurative imagery.
Zimmerman's work, shaped by his life in rural Alberta, is what the artist himself refers to as, "a collision of inspiration and participation." Employing an organic emergence of technique and interactivity with medium, Zimmerman creates visual harmony amongst line, hue and texture while showcasing the majesty of Canadian wildlife and landscape.
Generating translucent, reflective pieces the artist brings forth deeply glowing, multilayered works that transform in shifting light giving viewers an opportunity to appreciate the work from multiple perspectives.
With a passion for detail and texture and the harmonization of disparate textures in our natural environment Zimmerman highlights the apposition of conflict and balance in the world around us while preserving a sense of play and appreciation for the subject matter he portrays.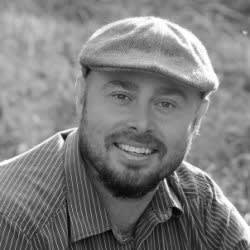 David Zimmerman's art is shaped by a life spent residing and creating in rural Alberta and his work reflects this experience as well as the urban environment only a short-drive away from his home. In his work, Zimmerman uses colour and line, and a combination of media to create an illusion of sorts by painting layer upon layer – allowing for the impression of depth and an inner glow. The finished pieces are translucent and reflective and will appear to transform as the light shifts.
As an avid mountain biker and camper, the contours and wide expanses of Canada's western landscape have been his space to explore and discover. This sense of discovery through adventure is always with David, whether he is holding a brush, reading a book, or engaged in conversation. David currently lives in Bragg Creek with his wife and their four kids.