Gabryel Harrison's response to a world torn is to record all forms of resilience and beauty, in particular the redemptive and erotic power of nature.
Fully present, intentional, and alive to the life-affirming forces all around us yet oft-ignored, Gabryel Harrison celebrates the natural world, primarily its flora, marvelling at their vigour, buoyancy, and regenerative potential as well as their fragility. Recollections of gardens, riverbanks, and entanglements inform the artist's practice, which unfolds by means of spontaneity, risk, experiment, and gestural mark-making—approaching the abstract as it distills the essence of a connection to its subject.
Flowers thrive in pavement cracks. They outlive their own plucking to go on giving, sharing. Harrison's work is a love story to the persistence of flowers, of their defiant tenacity as well as their delicate beauty. As flowers share their radiance in ceremonies of birth, marriage, and mourning, so the artist's deft rendering can transport viewers to spaces of solemnity, peace, harmony, and acceptance.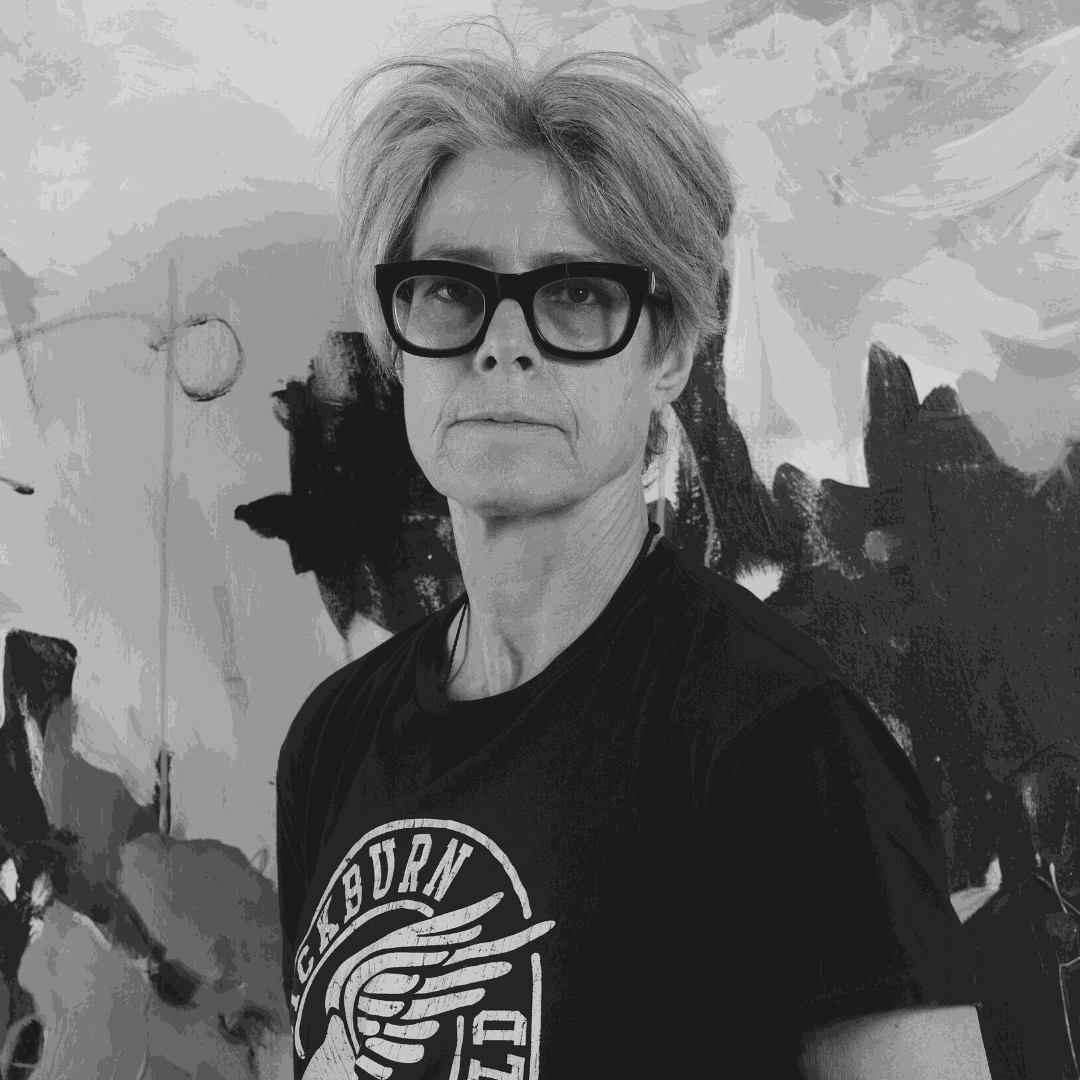 Gabryel Harrison was born in New Zealand. The artist now lives and works in Vancouver, Canada. She completed a BA with a concentration in fine art at the University of Ottawa in 1980, later fulfilling post-graduate requirements to become an art therapist in 1992. Working as an art therapist until 1996, and thereafter in the creative arts field, Harrison has been painting full time since 1999.
Early years spent in the rigorous pursuit and attainment of world-class athletic achievement gave Harrison the necessary discipline to enter long hours of solitude in the studio. These solitary hours facilitate growth, discovery and continual evolution as she seeks to deepen her practice of painting.
Harrison works predominately in the medium of oil painting, but her body of work includes printmaking, texts, video and sculptural objects. Gabryel is a painter inspired by the natural world and in particular its botanical forms. In her hands, the temporality of our existence is revealed in the gestural abstractions of florals, foliage and landforms. Her large scale oils on canvas speak in washes, layers and heavily impastoed passages of our own brief transit through this mysterious universe. As a visual artist who also writes poetry, this art form and Harrison's favorite poets are also a major source of inspiration for her work.
The work of Gabryel Harrison can be found in public and private collections across Canada, the US and abroad.