Richard Cole elegantly captures the essence of ephemeral sunbeams and the unexpected beauty of landscape behind an incandescent film of dappled light.
Cole's gentle, picturesque paintings radiate warmth and serenity, featuring expertly layered soft hues and shadows that elevate and further highlight resplendent, lingering light as it breaks over a hillside or between parting clouds and shifting leaves. Masterfully recreating the flare of a lens or a brilliant flash before one's eyes, the artist's work pays tribute to glancing rays in such a way as to evoke an emotional response akin to being in the physical presence of nature. Highly aware of the source and positioning of illumination, Cole grounds each piece with a celebration of light and its transitory legacy. In doing so Cole presents viewers with a tangible, tranquil frozen moment of time, honouring the minutest of moments and the inherent magnificence of a multitude of landscapes, oceans capes and country sides.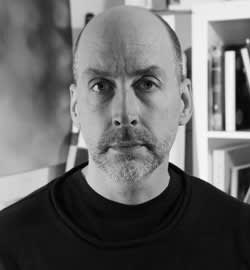 Fort Langley based artist Richard Cole was born in Edmonton and graduated from the Alberta College of Art and Design. His work, collected in corporate and private collections worldwide, celebrates the textures of the ephemeral and the unexpected beauty of land and water. It captures the vast spaces of Alberta's prairielands, the dark tangle of wildness that is BC's Fraser River delta, and the oceanscapes of BC's West Coast. In counterpoint to his sweeping vision, Richard's work also honours small moments: bright poppies against dull grasses, the textures of bark, the promise of clouds, and the transient legacies of human settlement. Recently, Richard has returned to figurative work in oversized portraits of humans and wildlife and has illustrated two successful children's books, The Boy Who Paints and The Girl Who Writes with writer K. Jane Watt.