Drawing from a fascination for everyday life and the inspiration derived from the natural vibrant changes in nature during autumn, Eleanor Lowden's work is all about colour and revelling in humanity.
Utilizing a lively colour palette and simplified shape Lowden layers paint and hue to achieve a luminous quality and undertone to each work. The artist elegantly captures a softly celebrated sense of the appreciation for not only the energetic excitement of contrast in colour but also in ordinary people themselves.
Lowden's paintings are gentle studies on human nature, focusing in on modest, everyday moments and interactions of regular individuals. The artist emphasizes normality with simplicity of basic form and a sketch like quality to each brush stroke, highlighting an examination of relationships, collaborations and the multitude of stories to be told by observing populated scenes.
People are colourful and Lowden expertly brings awareness to the symbolic nature of that message through literal, vivacious colour.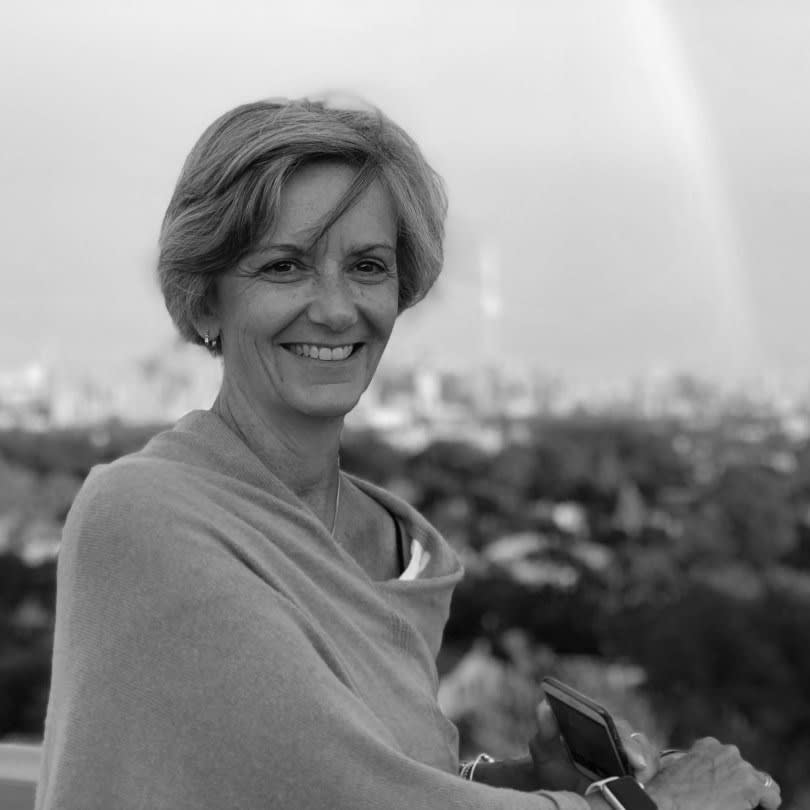 Eleanor began her art career while living in Toronto. She studied fine art at the University of Western Ontario, and continued her studies at the Ontario College of Art and then at the Alberta College of Art. For ten years she developed her career in Calgary under the name of Eleanor Lowden Pidgeon but has recently returned to her maiden name Eleanor Lowden, moved back to her hometown, and lives and works in midtown Toronto at her home studio. She has exhibited in group and solo shows in Calgary, Edmonton and Toronto. Her paintings have received numerous awards in many juried and non-juried shows.She continues to paint in both acrylic and watercolor and now brands herself as Eleanor Lowden. She has recently re-joined the executive of the Toronto Watercolor Society. Eleanor teaches painting workshops in both acrylic and watercolour at various venues. She has released an instructional DVD called "Courageous Watercolor", available for purchase on her website and art supply stores.Throughout her career she has participated in various workshops and artist retreats to further her learning. Eleanor Lowden is fascinated by people. These figures provide Eleanor with an endless source of inspiration. Her work is impressionistic, vibrant and loose and captures both the extraordinary and the simple moments that make life beautiful.