Artist Jana Milne's natural aptitude for colour and composition splendidly transforms ordinary scenery and moments into celebrations of the natural existence of beauty all around us.
Milne masterfully translates the sound of wind running through grass and leaves, the feel of the warmth of sunlight on skin or the humidity before or after a prairie storm all through an incredibly elegant impressionistic exhibition of commonplace scenery.
Inspired by highlighting the underlying effervescence and quietly superb spirit of the often overlooked, Milne's work showcases diverse subject matter and a delicate presentation of colour. Though utilizing naturally distinct hues, each of the artist's pieces maintains a softness and comforting ease of light as though presented through a muted filter.
Capturing unique shapes, layers and mood, Milne paints from a place of deep motivation to ultimately end up telling unexpected stories through art. Pastoral scenes, floral displays and vibrant seasonal change are all elevated into narratives on contemplation and joy through rolling brushstrokes and graceful design.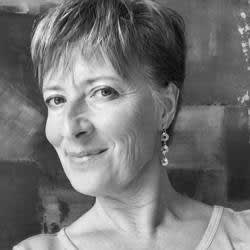 Jana Milne moved to Canada as a young girl. After graduating with a diploma in Graphic Design, Jana turned her skills into a successful career in the fields of advertising, design and print production. Possessing an aptitude for colour and composition in all areas of her life, Jana discovered a natural ability and passion for painting. The subject matter of her paintings are definitely diverse — she paints what inspires her, be it our diverse coast to coast landscape, buildings, boats or prairie's iconic grain elevator with a twist to commemorate Alberta's centennial – capturing unique shapes, layers, light and mood.