Verne Busby's work presents a narrative on the unencumbered beauty of Alberta's countryside through the use of sweeping line and form and multi layered harmonic hues.
Robust brush strokes and soft lines create harmony through discord - a theme reflective of the natural contrasts found in the subject matter Busby's work continues to celebrate. Bringing to life the abstract glory of the change of seasons, the artist's work focuses on shifting daylight and the movement of the eye. Drawing viewers into a world of landscape and memories, Busby skillfully employs a use of daring perspective and depth while capturing the prismatic colour palette of autumn leaves, fields from above and nature in all its temperate splendour. Busby's transitory images, created from a visceral point of view, provide a catalyst for internal reflection and contemplation. These masterful reflections on form and space demonstrate an instinctual awareness of impressionistic perception and an expressive consideration of deeply textured imagery.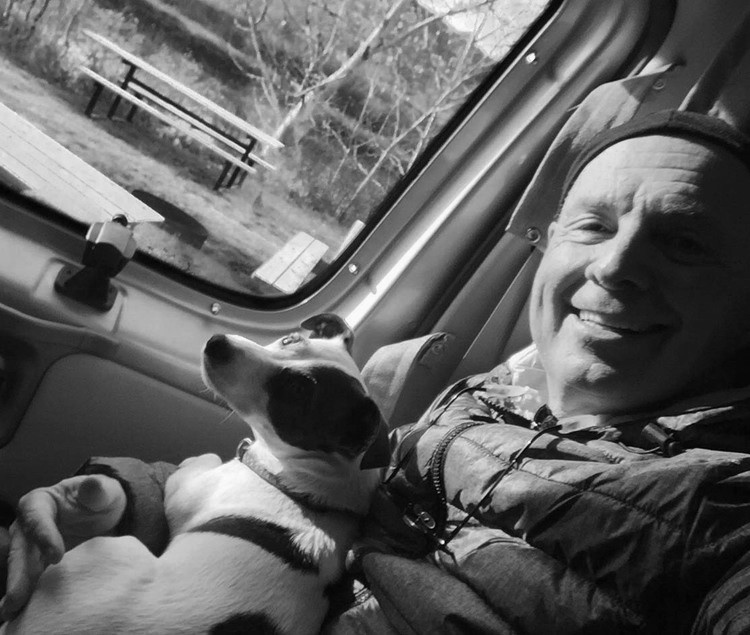 Verne Busby's current paintings analyze forms and spaces, not from a traditional or prescribed point of view, but from an intuitive, visceral one. Internal and external landscapes playing off each other becoming transitory images. His intent is to express, in paint, the illuminating and profoundly moving chaotic forces that provide an unlimited visual pageant.
Verne Busby has lived and worked most of his life in Edmonton, Alberta. He received his BA and Secondary Education Teaching Certificate from the University of Manitoba. He went on to further his design experience with studies at Grant McEwan College Design Arts and the University of Alberta. In 1981, after several years of agency experience in Edmonton, Verne Busby joined Bella Totino in Totino Busby Design Inc., an independent design and illustration studio. Verne has taught part time at the University of Alberta Faculty of Art and Design, Visual Communications.
Featured Piece