Christine Breakell-Lee is a Canadian abstract artist whose intuitive sense of motion and form is expertly displayed in works that represent a visual exploration of mood, curiosity and introspection.
Employing Lyrical Abstractionism, Breakell-Lee creates mixed media works with a hands on approach which imbues each highly unique piece with a fluidity of paint, line and sensuous form. At once calm and animated the artist's work captures motion, drama and an ethereal chronicle of hue, light and contrast. Memories, gestures and stories are all artfully combined in Breakell-Lee's allegories of impulsiveness and perfected imperfections.
Breakell-Lee's works appear to dance before viewers' eyes, creating an intimate disposition through the dynamic interplay of colour and space. With pieces that seem to both soothe and hypnotize, the artist opens up the exploration of both our internal and external perspectives, allowing room to insert a personal narrative in the consumption of these energetic journals of emotion and colour.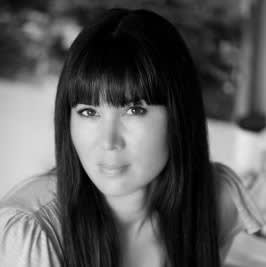 Born in Ontario and raised in Vancouver, Christine Breakell-Lee is a Canadian abstract artist who intuitively explores her relationship with colour and space as a means of expressing private emotions and memories. Breakell-Lee studied Visual Arts and Art History at Simon Fraser University where she pursued installation art projects, sculpture, and painting. Upon graduating, she worked within the interior design community and as a commercial illustrator before beginning her current art practice.
In the expressive manner of Lyrical Abstraction, Breakell-Lee's works serve as visual explorations of her moods and curiosities over the course of a single day, as if a colourful diary of private dramas. Breakell-Lee handles her materials - acrylic paint, spray paint, oil paint, pastels and charcoal - to create a direct immediacy with each piece. Intuitive and unquestioning, reflective but never doubtful, Breakell-Lee is intrigued by the dichotomous struggle in her work as mirror to the various sides of her identity - she is both calm and vibrant, introspective and impulsive, grounded and ethereal. In the sensuous interplay between vast expanses and tattered patches of colour - as colours tangle with, cover over, and move beyond other colours - Breakell-Lee is telling her own story of struggle and liberty. By leaving parts of the wood surface exposed so the raw element of the grain shows through, a further note of authenticity and material truth is exposed. Breakell-Lee's work is open, vital, and compelling.
Christine Breakell-Lee lives in Vancouver and maintains a full time studio practice in the historic 1000 Parker Building in the city's eastside arts district.