James Postill's intimate oil paintings present a beautifully rendered celebration of the distortion of imagery and light through water creating an air of mystery, excitement and immediate fascination.
Postill brings forth the moodiness and brooding of a rainy day yet artfully transforms each work into a carnival of colour, light and form. Dysmorphic images lay just behind a dappled, liquid filter of precipitation creating an overall sense of comfort and intrigue.
The artist regularly plays with contrasts in both distance and perspective bringing the lens of the viewer to an almost impossible closeness yet concurrently drawing the eye into the blurred background and the possibilities of the deeper image within.
Postill's natural talent for storytelling transports viewers along a seemingly ordinary journey, capturing the essence of a solitary moment behind a windshield trapped in time. Each work is a singular slice of solitude, protected behind glass from a cold and noisy outside world.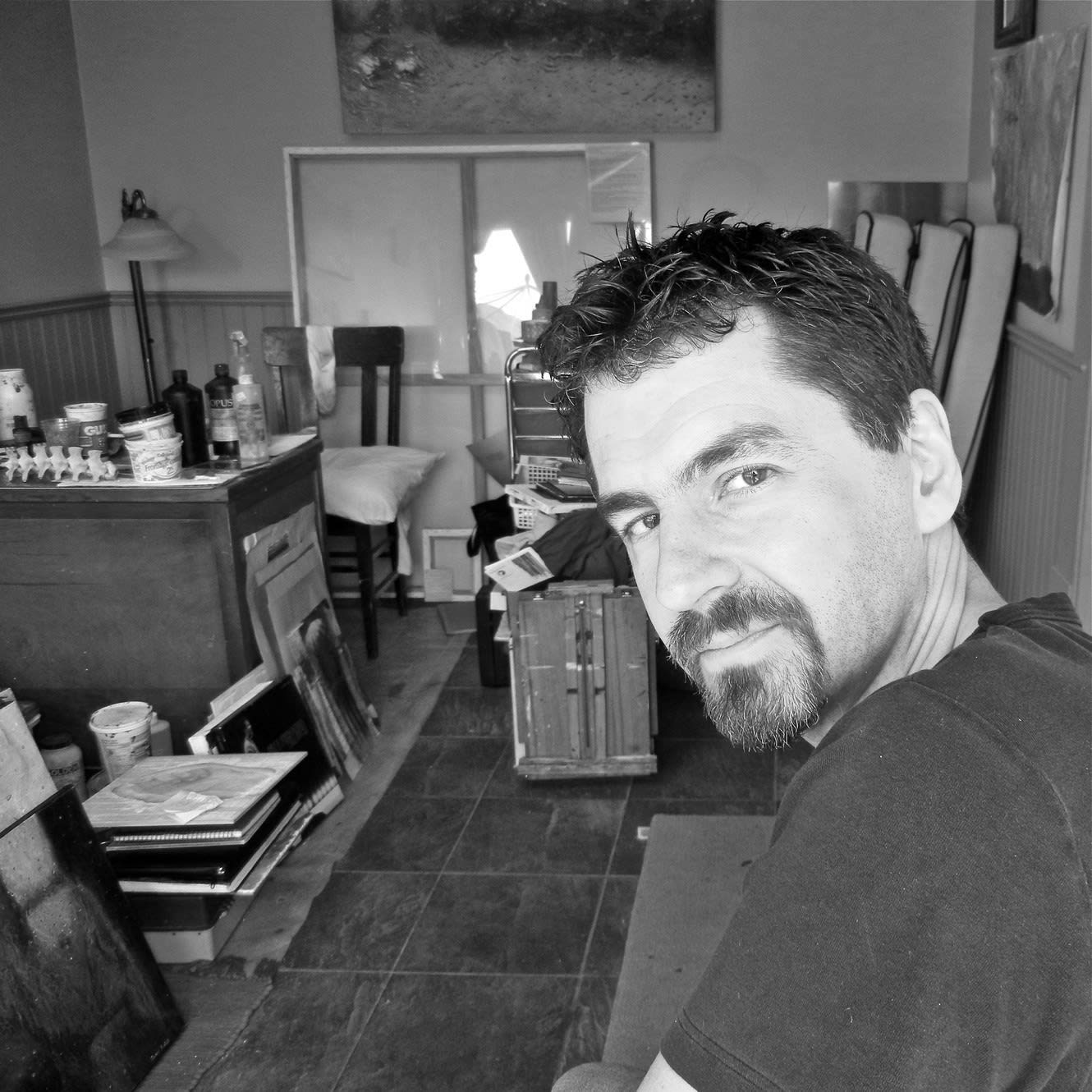 James Postill earned his bachelor of fine arts degree in 1993. His work can be found in collections around the world. He has produced a number of murals and painted sculptures throughout the interior of British Columbia and Alberta. These can be found in Vernon, Salmon Arm, Lumby, Sicamous, and Calgary.
He works primarily in oils, and sometimes fresco painting, which is an ancient art form not commonly seen in Canada. In 2012 Postill learned this medium under the tutelage of 94-year old Father Dunstan Massey, a Benedictine monk from Mission's Westminster abbey. Shortly after this teaching, Postill was commissioned to paint a 55-square foot fresco on the outside atrium of the Vernon arts center building in 2013.
Presently, Postill has returned to oil painting, he lives and practices art in Vernon, BC.