The works of artist Jay Belmore create a free-flowing visual exploration of the tension between chaos and order and the nature of organic landscape.
Belmore's impasto oil paintings utilize boldly textured backdrops to ground a multilayered, highly engaging use of line, shape and structured form. Rustic hues, subtly juxtaposed with energizing highlights and strong brush strokes, play with the artist's reflections on nature and memories as well as draw viewers into an open conversation on organic and geometric contrast. With an almost mirage like quality, Belmore's work inspires the navigation and discovery of the non-figurative and literal in tandem, encouraging viewers to look closely without and within. Striking divergence of contour and multifaceted composition provide a platform for deeper consideration of Belmore's expert use of shade, shadow and linear distinction as well as the artist's lively appreciation for celebrating the unknown in artistic outcomes as well as everyday life.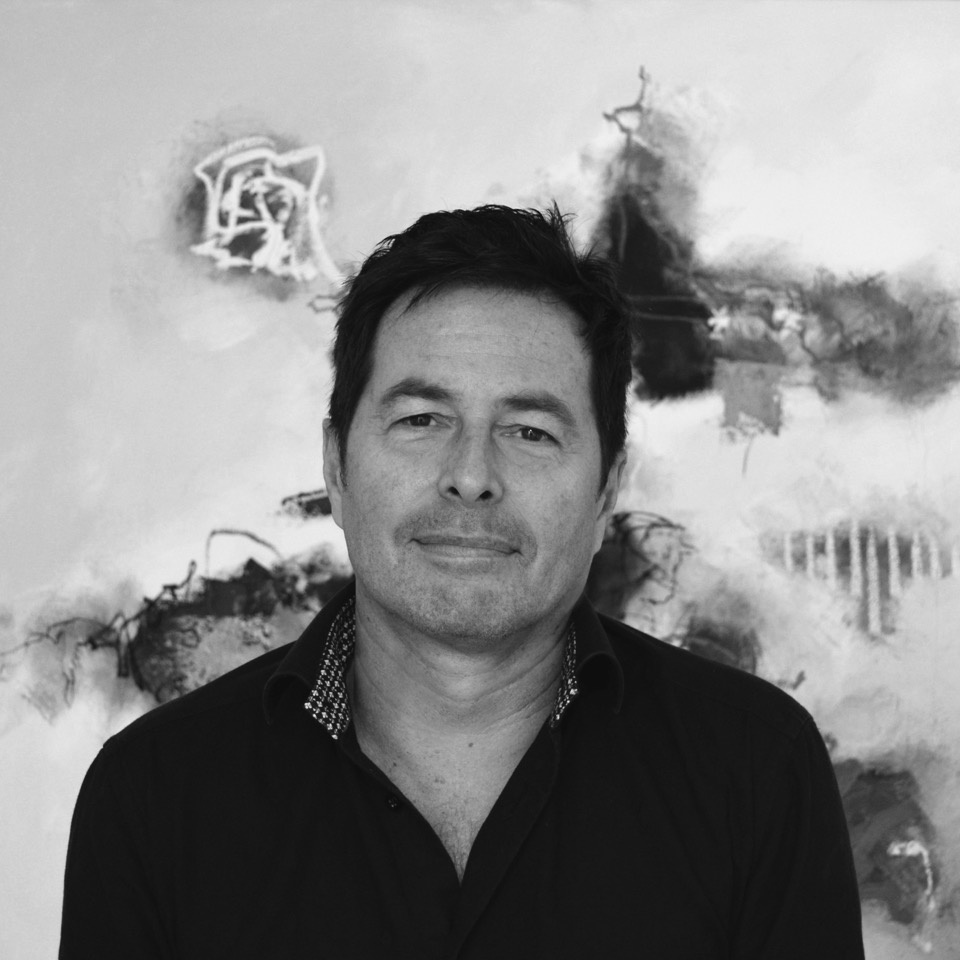 Artist Statement
"My abstract paintings encourage a visual exploration that hinges on landscape and habitats with a fleeting nod to science. In recent work I am attempting to transcribe the vision of other organisms as they look out onto our world. These organic shapes are both revealed and concealed amidst layers of geometric structures. The surface of the canvas is activated by the thick impasto and then is controlled or reigned in by the geometric forms. My paintings reveal themselves to me as I paint and are often reflections of nature, habitats and memories. By using a combination of these references that are never allowed to fully manifest into recognizable objects, I attempt to maintain an open-ended dialogue with the viewer. This soft focus organic approach must strike a balance with the more graphic shapes to be successful at creating secondary interests."
Jay graduated from the Alberta College of Art and attended the Illustrators Workshop in New York. After art school in Calgary, Alberta, Jay moved to Toronto to pursue a career in illustration. In recent years Jay has set aside illustration allowing him to focus all of his creative energy on his fine art. His current series of impasto oil paintings on wood panel and canvas are painted using palette knives, brushes and oil stick. His paintings can be found in private and corporate collections in Canada and the US.