Rod Charlesworth paints as though writing a love story on Canadian landscape with polychromatic, stippled brush strokes that beautifully celebrate the often-surreal brilliance and authentic vibrancy of nature.
The work of Rod Charlesworth showcases a wide variety of rustic locations radiating a warmth and appreciation for each idyllic setting. Painted in a refreshing and highly engaging interpretation of scenery, Charlesworth's ephemeral work highlights an extreme awareness of the variegated exquisiteness of the contrast of leaves, water and sky found in the change of seasons or altering light. Imparting a great sense of serenity and calm, Charlesworth expertly captures the essence of the backdrop he paints while also providing an unexpected figurative element to the chosen colour palette, form and texture in each piece. Creating a deeply respective narrative on Canadian wilderness, Charlesworth's work makes available to viewers a contemporary view of landscape painting while remaining grounded in plausible and approachable realism.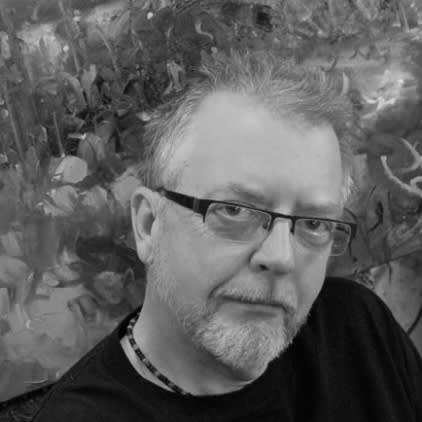 Rod Charlesworth's childhood fascination with drawing and painting has grown into a unique and primarily self-taught style, influenced by the surrealist movement in its early stages. He later discovered the Impressionist school that led him to experiment with colour and the physical qualities of paint. The work of Tom Thomson and the Group of Seven has had a profound influence in Rod's style.
Rod Charlesworth studied art at Okanagan College where his ability to express the beauty of the western Canadian landscape became evident. Rod's work is now collected worldwide and he is committed to painting images that have a strong Canadian cultural influence, whether through his bold landscapes or his more recent whimsical images of children at play.

ARTIST STATEMENT
"Painting becomes tedious when the ultimate goal of the painter is to recreate the external world. I've always felt that the painting exists only within its own borders, which allows the artist to say – What if I did this?"