Bev Rodin's work explores the ideology that simple notions can become grand gestures, showcasing natural scenery with an extremely melodic undertone that upraises the everyday to a platform for a festival of colour and motion.
Rodin subtly choreographs harmonious impressions of the picturesque beauty of wetlands, ponds, trees and waterways with an ebullient application of paint and shade.
Painting in quick, gestural brush strokes, Rodin's work maintains a slightly out of focus property, artfully implying movement and lyrical abstraction. Examining unusual lighting, transparency and the universality of human response, Rodin plays with the interconnection of creative elements and personal relationships with nature.
With a decidedly realistic colour palette and intuitive understanding of landscape and organic form, the artist highlights natural geometries and universal themes on emotional responses to unspoiled vistas. A great understanding of the lasting imprint art makes on an individual viewer and the legacy of continuance that each piece presents, is an integral part and prominent fixture of Rodin's work.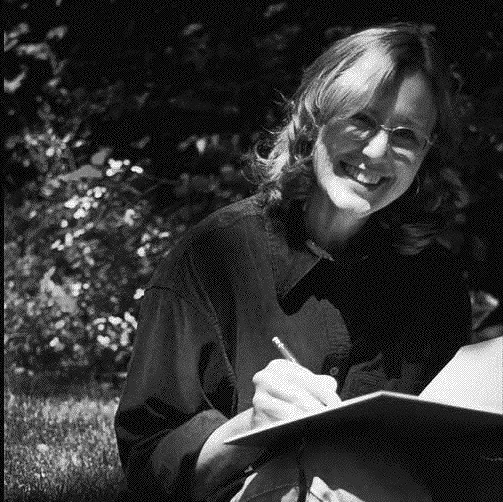 Dr. Bev Rodin has been a lifeguard, a fashion model, a waitress, a Brownie leader and a chamber choir singer. Bev is a full time Canadian artist who has lived from coast to coast, from Vancouver to the northern St Lawrence River, in small Ontario mining communities and has summered as a child on a prairie farm.
She has taught two and three-dimensional design, colour theory, space planning, drawing, watercolour and acrylic painting to students of all ages, served on conservation boards and written on the subject of connections between art and science.
With her husband, her many adventures have included hiking into Havasu canyon, whitewater canoeing down the Magnetawan River and designing a waterfront summer home. Bev is a proud mother, grandmother and wife. She shares her love of music with her family, finding time for piano, guitar, song and dance.
Bev is a full-time artist who continually transforms and develops her elegant accomplished paintings. A great team of galleries market Bev's work. Her paintings are collected publicly and privately worldwide and have been juried into prestigious Canadian and international art exhibitions. Bev Rodin is interested in atmospheric light, transparency, movement and moments in time. Internationally collected, each original archival painting on canvas combines large gestural brushwork, sumi-e, traditional and contemporary painting techniques and multiple glazes. In essence, Bev's art reveals the poetic and the beautiful in the natural phenomena that surround her life. She is internationally known for: Forest Light Series, Shoreline Series and City & Country Gardens.