Vancouver based artist, Ann Goldberg, elevates the mundane to the magnificent through hyperrealistic paintings that explore multiple levels of contrast in form, shade and beauty.
Painting with electrified exactness and precision, Goldberg generates incredibly crisp images that are alive with stark realism, explosive colour and a sharpness of focus that viewers can feel through a gentle prickling of the senses when taking in the artist's work.
Masterfully recreating light and the rippling reflectivity of various surfaces, Goldberg transforms every day moments, objects and people into intoxicating snapshots of vibrant moments in time. The essence of summer days, blue skies, the cool rush of water on skin, are artfully recreated as the artist's works routinely manifest into an analysis of humanity's innate attraction to beauty.
Whether taking in Goldberg's softly painted flowers, liquidity of water, popping candies and fruits or contemplative portraitures, viewers are drawn into a fleeting instant which captures a perceptible flash of the exquisite dance between reality and art.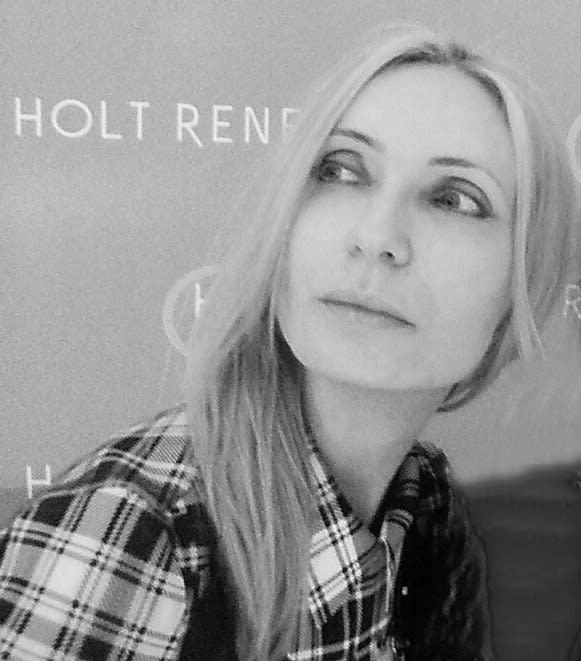 Ann Goldberg is a noted Vancouver artist whose work is infused with an artistic exactness supported by her university degrees in mathematics and architecture. Ann has painted her whole life, and gave up architecture a number of years ago to focus full time on her passion for painting. Primarily concerned with issues of realism and the representation of everyday objects, Ann's singular focus on the object elevates it from the banality of everyday life. Ann's paintings can be found in private and public collections throughout North America and around the world. Ann is represented by Winsor Gallery in Vancouver. She is also on the board of Arts Umbrella, teaches art and architecture at Arts Umbrella, was the artist in residence at West Point Grey Academy and recently worked with the Bruce Lurie Gallery in Los Angeles and was seen as part of their presence at the Art Hamptons Fair in New York. She was recently part of a Photorealism group show in Zaragoza, Spain associated with the European Museum of Modern Art in Barcelona with other artists from around the world and then had a solo show with Winsor Gallery, Vancouver, June 2018. She was most recently part of a group show in the fall of 2018 through March 2019 at the Whyte Museum of the Canadian Rockies in Banff, Alberta.